Masala Drop
Regular price
Rs. 299.00
Sale price
Rs. 279.00
Unit price
per
Sale
Sold out
Masala Drops Garlic is made from Garlic – organically cultivated and handpicked from the best farms in India
Masala Drops Garlic has retained the goodness of the original Garlic bud extracts
Natural goodness of Garlic helps in building immunity and reduce high blood pressure
Garlic also helps in maintaining your heart and brain health.
Masala Drops Garlic will save your time and ease your cooking process. It is also a great savior for on the go and makes for a perfect gift for any one who loves the art of cooking.
No refrigeration is required. Easy to store, no loss of flavor
Description
Garlic Drops – Cooking made easy!

We know how time consuming – peeling, cutting and crushing can be and thus we have created the garlic extract that lets you enjoy the full heady aroma and taste of garlic in your dishes, without getting your hands dirty.

With the help of Masala Drops Garlic – you can make your dish aromatic and flavorful and the essence of garlic in a drop ensures that cooking has the right flavors making you the expert in your kitchen. The goodness of garlic is to relieve you of your stress and fatigue.

Just add a few drops of the extract to your ready meal, based on your taste.
Usage
Best Use with Honey

2-3 drops in a glass of 100ML water with 1 spoon of Natural Honey.

Use in Cooking

Add 5 to 10 drops or 0.5ml or more as required depending on the dish and quantity prepared. Combine with other drops if required.

Use in Soups / Herbal Juices

Add 2– 3 drops to a bowl of soup /Herbal glass of Juice
Share
View full details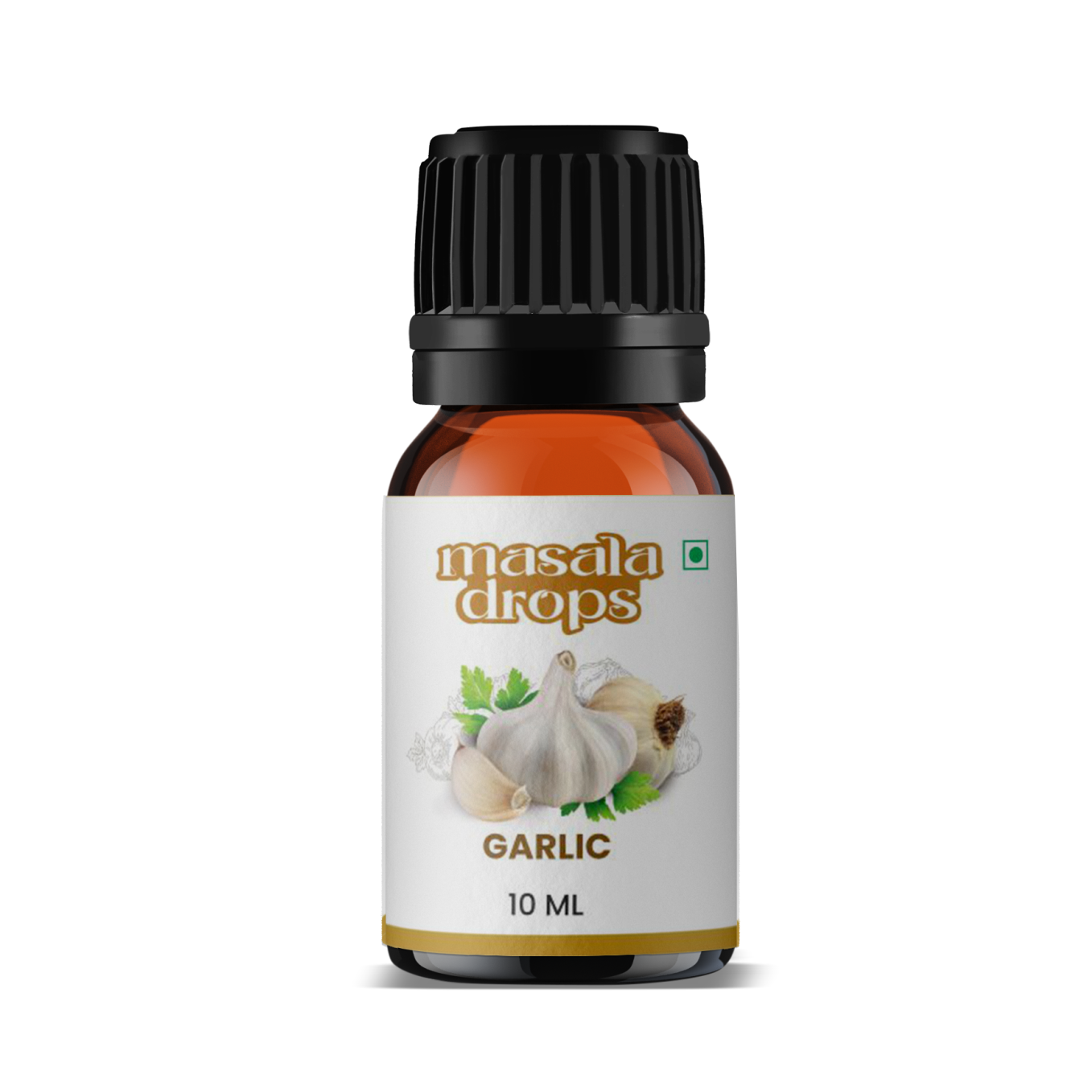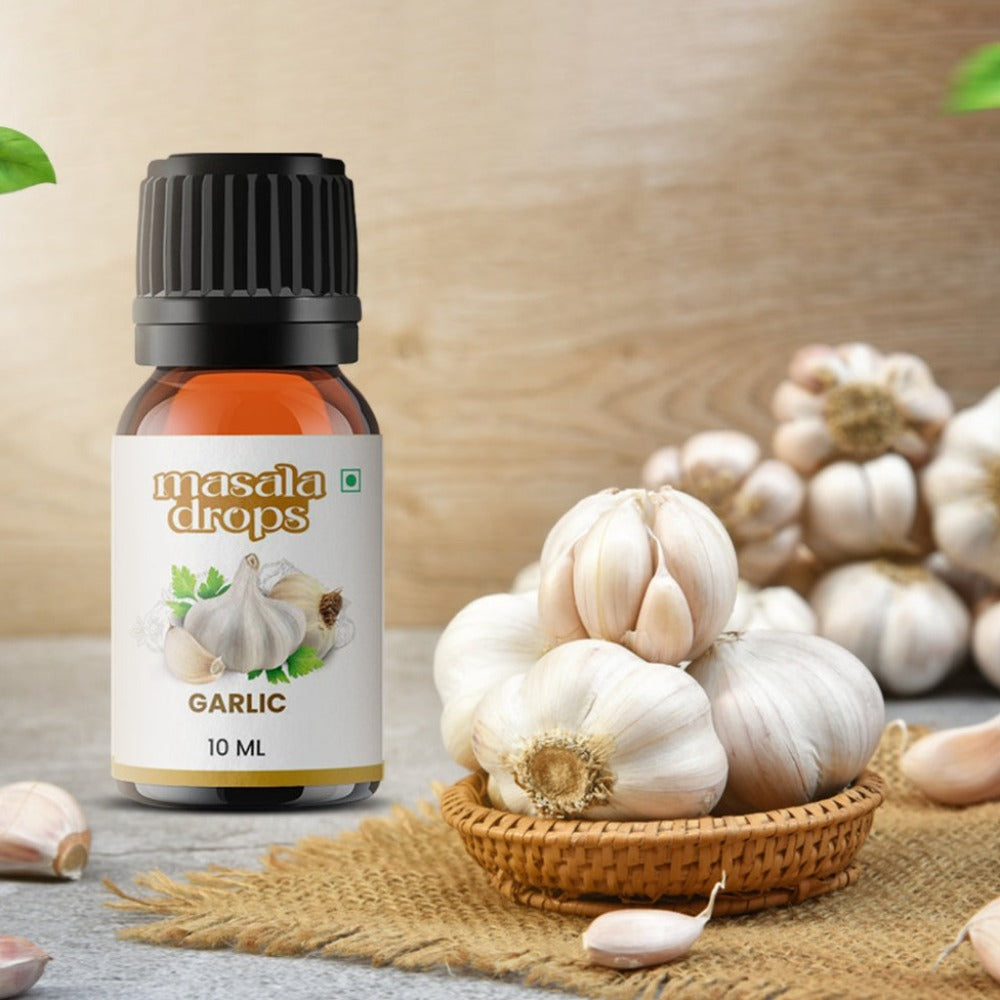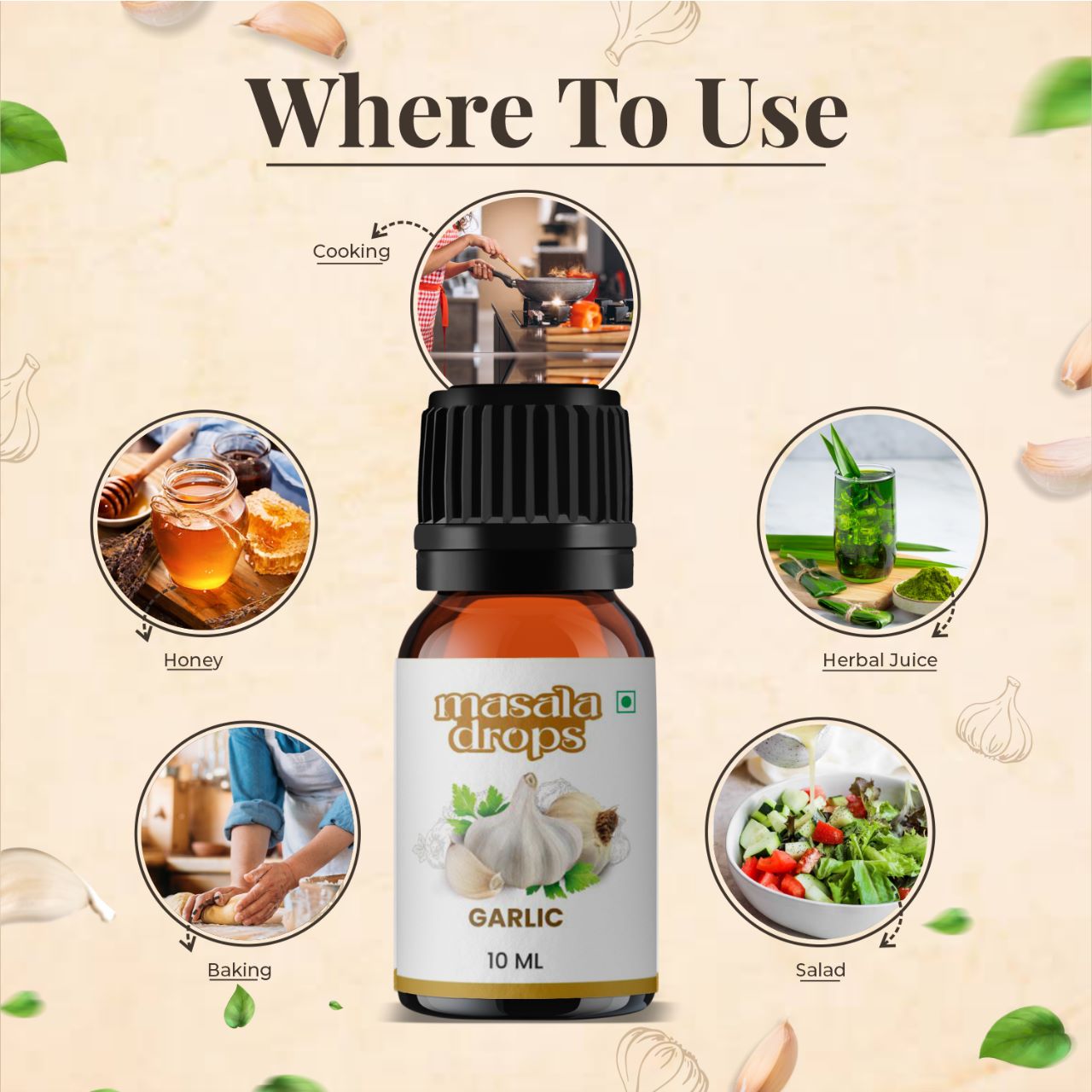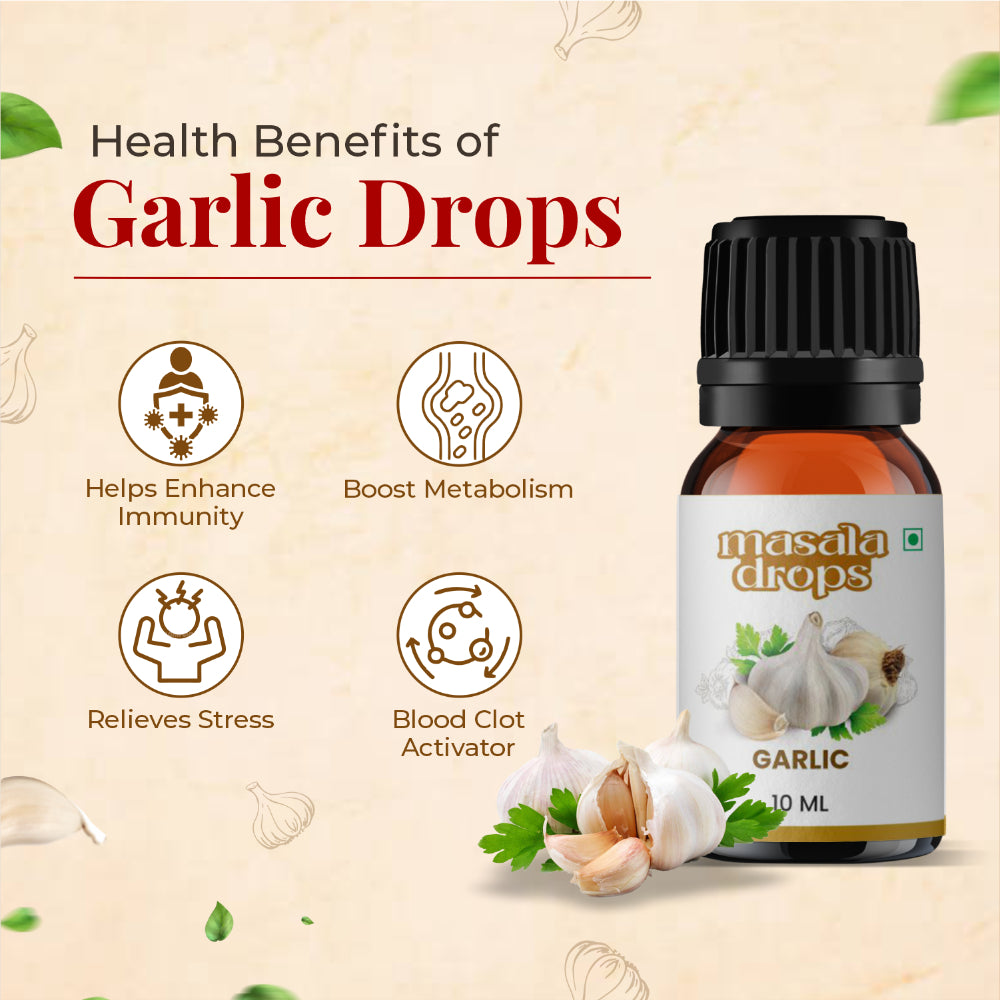 FAQS
Are Your Products Natural?

Yes. Masala Drops products are all 100% natural and we don't use synthetic flavors or colors.
How Many Drops To Be Used In Cooking?

For Cooking 2 To 3 Drops Per Portion Of 200 Grams
For Baking 3 To 4 Drops Per Portion Of 200 Grams
For Tea 1 To 2 Drop Per Cup
For Salad And Smoothies 2 To 3 Drops
For Use In Warm Water/Honey/Apple Cider Vinegar 1 To 2 Drops.
Where Can I Use The Drops?

Masala Drops Has Range Of Products To Use In Tea, Coffee, Milk, Cooking, Baking And Much More. Customers Can Try And Experiment New Dishes And Masala Drops Can Be Convenient Alternate To Actual Form Of Spices And Masalas.
Please Refere Our Youtube Recipe Videos @Cook With Masaladrops
What Is The Shelf Life Of Masala Drops?

Masala Drops Products Are Best Before 24Months From The Date Of Manufacturing.
How To Compare Regular Spice & Masala Powder Quantity With Drops? What If I Use More Drops In One Portion?

Masala Drops Products Are Concentrated Extracts And 3 To 4 Drops Is Ideal For Taste. To Compare 5 Drops Will Be Quivalent To One Spoon Of Spice Powder. Using More Drops May Give Stronger Spice Flavour To Food Which Changes the Taste.
What Is The Best Way To Store? Can I Refrigerate?

Masala Drops Products Are Best Before 24Months From The Date Of Manufacturing And Can Be Store In Normal Room Temperature. Donot Refrigerate Or Freeze.
How Long Does The Shipping Takes?

Most Of Our Pan India Orders Are Delivered In 3 To 7 Working Days.